Welcome back, fellow humans!
Dating back to ancient times, mirrors are regarded as a form of divination and communicate with unearthly spirits. Bloody Mary ritual is linked with the beginning of menstruation and an initiation ritual to womanhood for many young girls who feared the approaching physical body changes during puberty. This practice was prominent in the 1700s for pubescent girls who would stage using a mirror in a dimly lighted room while holding a candle, brushing her hair, and biting out of an apple. Supposedly, the face of their future husband would materialize in the mirror. However, if the face of a skull appears, this signified death before getting the opportunity to marry. During the 1800s, other superstitions emerged that immense vanity in front of a mirror resulted in a manifestation of the devil himself. Broken mirrors represented misfortune and whenever a person passed away, mirrors in the room were covered to prevent the soul of the deceased from being confined in the house. In time, the matrimonial mirror ritual transformed into a fear test with frightful consequences. Initial versions of the ritual suggested fingernail scratches on the body, eyes being scratched out or decapitation, would befall if the girl committed any sins.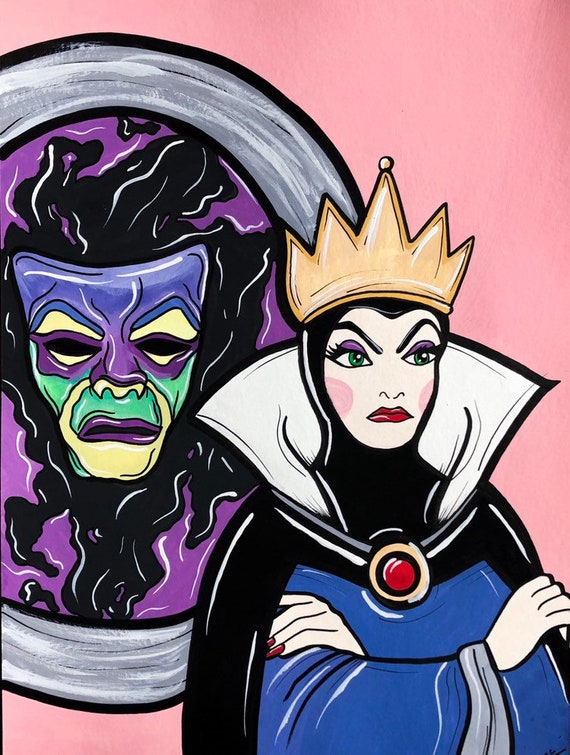 The Bloody Mary ritual takes place in a darkened room after midnight in front of a mirror, holding up a lighted candle and chanting "Bloody Mary" three times and other versions include spinning around, throwing water over the mirror or flushing a toilet, reciting, "I believe in Bloody Mary" or even "I killed your baby, Bloody Mary." Rarely, Mary only materialises after a toilet has been flushed or a candle is extinguished. Afterwards, Mary appears in the mirror drenched in blood. Since she is a revengeful spirit, she may scratch, strangle, curse, kill, steal souls or pull the participant into the mirror. There are ways of shielding presented, such as switching on a light or drawing a protective ring of salt. 
Bloody Mary is the controversial supernatural ritual based on the Mary Queen of England, a Roman Catholic ruler from the 16th century who was recognised as being brutal because she persecuted Protestants, often scorching them at the stake for their religious crime. The account of Mary Tudor's numerous miscarriages and two phantom pregnancies resulted in the participants to harass the spirit by reciting "I stole your baby" before chanting "Bloody Mary" three times as usual.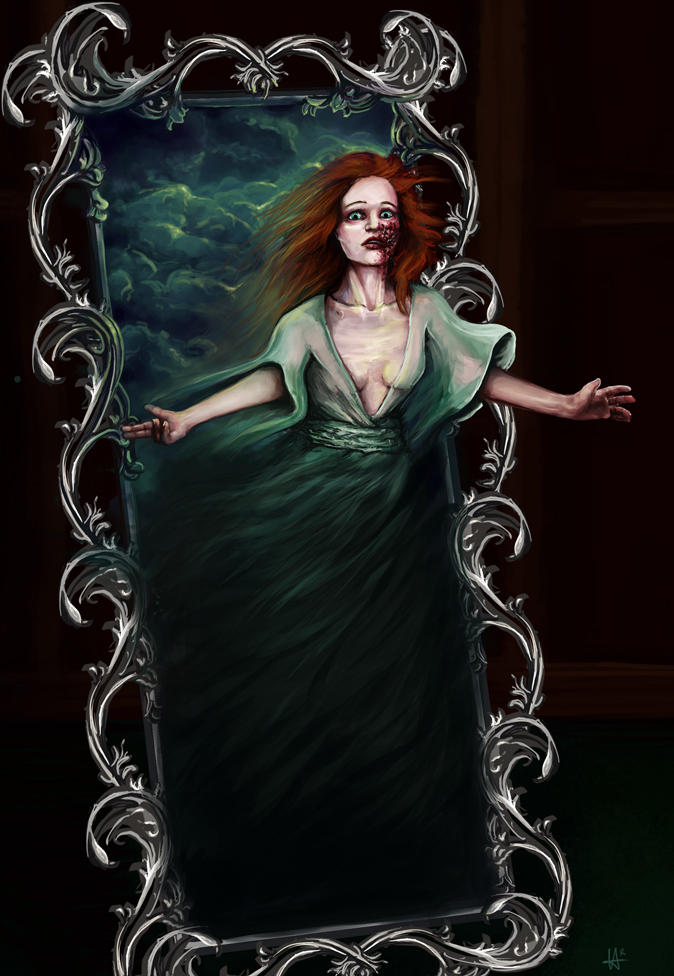 Other versions of the Bloody Mary legend stems back to a shady moment in American history. During the Salem witch trial hysteria of the 17th century, Mary Worth participated in the dark arts, kidnapped young girls and exploited their youth to sustain her own beauty. Around the time of the Civil War, locals took the matters into their own hands and hauled her outside and burned her at the stake. Her body was buried on her own property because of this the land is damned. Mysteriously, her spirit was trapped in a mirror and now conjured whenever the ritual is carried out with a candle which represents the fire of her death. 
Another version included Bloody Mary as being the vampiric Elizabeth Bathory. During the 16th century in Hungary, Elizabeth kidnapped, tortured, mutilated, and slaughtered young virgins so she could rejuvenate by bathing and even drinking their blood in a deranged pursuit to maintain youthfulness. 
Bloody Mary can be associated with the La Llorona legend, the wailing woman of Hispanic myth who drowned her babies and scouring endlessly for their souls in the darkness.
In modern times, Mary Worthington is represented as Bloody Mary, she is a ghost of a charming but immensely narcissistic woman who was unpleasantly disfigured in a local car accident. After losing her former beauty, she killed herself in the 1960s. When summoned she materialises to the chanter in white attire, with blood covering her face.
Legend of Bloody Mary is a perceptual illusion due to lack of information over-interpreted by the cognitive system by staring at the reflection under poor lighting results in the terrifying appearance of strange monstrous or stereotypical faces or visions of deceased relatives. Sometimes, the image of Mary appears in the mirror, seeping with blood, then scratch their face, leaving heavy bloody claw slashes or the participant's hair turns white, or they disappear without a trace. Others firmly believe that Mary will not hurt you immediately after appearing but she will follow the chanter home and haunt them.
Whatsoever in regards to the origins of historical or psychological aspects to Bloody Mary legend, the ritual has sustained itself for centuries across the world and persevered till this day.
Thank you for reading, fellow humans!