Welcome back fellow humans,
Have you heard about The Closet Game?
The aim of the Closet Game is to conjure a demon to your residence. Basically, the game commences with the individual standing in the pitch-black bedroom closet with an unlit match and repeating the phrase, "Show me the light or leave me in the darkness." The individual is going to hear a muffled and deep whisper. Subsequently, the match is lit quickly and the person slowly walks out of the closet with the lit match into their bedroom room. Voila!, the closet is haunted by a demon. However, If the person fails to light the match in time or turns around to search for the origin of the ungodly whispering, the demon will drag him/her to hell.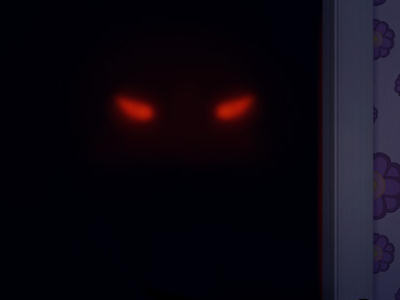 Henceforth, the closet is eternally occupied by a demon. In this case, if the person leaves the closet door open at night, the demon will watch you with eyes that are wrapped in red with rage and malice. So, always remember to close the closet door and never look inside the closet without any form of lighting. 
Please, do not take part in this ritual !!!!!!!!!!!!!!!!!
Thank you for reading, fellow humans!