The Japanese word Tsuji-Ura links to a rice cracker based variation of a fortune cookie. Tsuji-Ura also called The Fortune Game can be played with a group of friends or by yourself. It is an ancient Japanese fortune-telling ritual which led participants to commit suicide in Japan after receiving bitter predictions about their futures.
This ritual involves using a comb and something to cover the face of the speaker. Then, walk to a crossroads after sunset and the speaker creates a noise using the comb by running their fingers along the teeth while chanting the subsequent phrase three times: "Tsuji-Ura, Tsuji-Ura, grant me a true response". Wait at the crossroads until a true stranger approaches and ask the stranger to tell the fortune. If a stranger does not respond or refuses to speak, the participant can reveal their face and wait for a new stranger to pass. If the speaker recognises the person approaching the crossroad, the ritual will end and it is required to start over.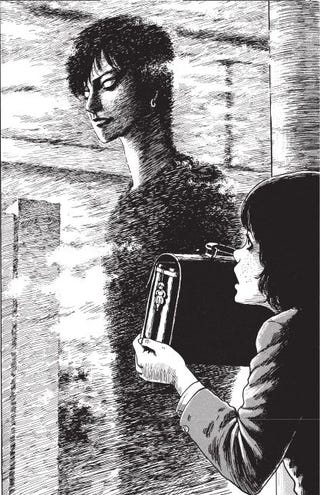 Commonly in many cultures, it is assumed that spirits and demons are discovered at crossroads after sunset. The main aim of this ritual is to receive reliable fortunes from paranormal forces. 
Do not take part in this ritual, it can put you at risk for abduction or injuring.
Thank you for reading, fellow humans!